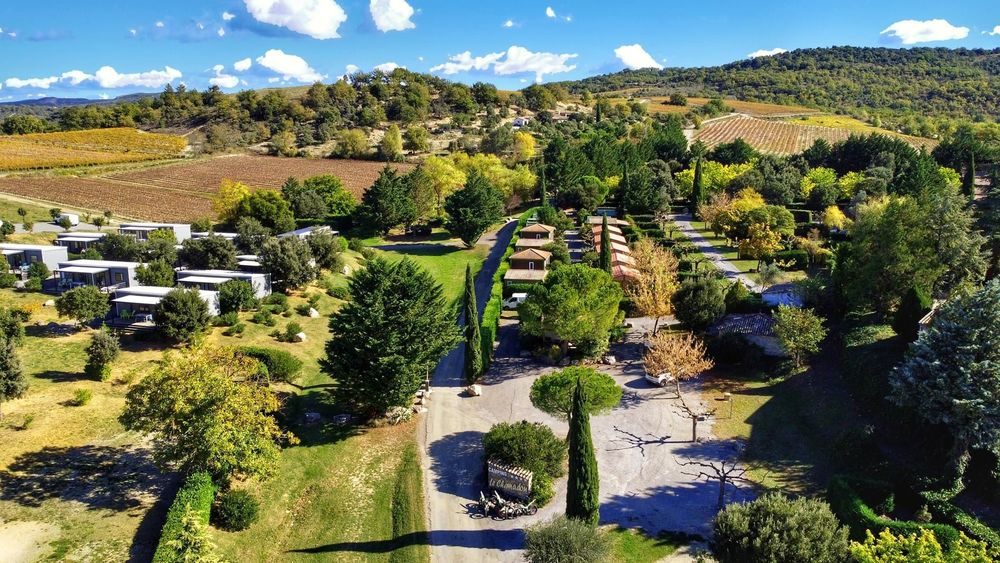 Description
Unspoiled natural setting nestled in the owner's colourful Ardèche vineyard. Le Chamadou is a haven of peace with a homely atmosphere true to the setting.
Learn more
Address

1500 chemin de Chaussy
St Maurice d'Ardèche
07120
Balazuc

website Go to the website
Mail Write us
Opening

From 31/03 to 29/09/2023.
equipment & services
view equipment & services
Close to owner
Stadium / Sports ground
Bar
Toilets
washing-up bowl
Automatic barrier
Paddling pool
Fun swimming pool
Electrical connections
Fishing lake
Minigolf
Swimming pool
Restaurant
Parking
Heated swimming pool
Shared swimming pool
Open air swimming pool
Laundry basket
Pets welcome
Motorhomes allowed
Ironing area
Breakfast
Daytime supervision
Pets supplement
Bedlinen hire
Cleaning with supplement
Bread store
Wi-fi
Tourist brochures
Bungalow rental
Linen hire
Cleaning/housekeeping at end of stay
Postal service
Booking of general amenities
Restaurant
Night watch
Fast food
Canoe hire - Swimming pool with panoramic view, aquagym, keep fit, trial motorbiking, wifi connection, new fun swimming pool (giant 35m-long water chute, 4m high), interactive games.