Located on a small hill, Bessas is a village with traditional stone houses. Do not hesitate to push the door of the beautiful restored church to admire the magnificent altarpiece and to take the hiking trails which offer remarkable panoramas …
Far from the fervor of the Pont d'Arc and the Gorges de l'Ardèche, Bessas is sure to appeal to those looking for calm.
The village's economy is mainly agricultural: cereals, vines and an oil mill.
Bessas also has two restaurants, a castle converted into a guest room.
Strolling through the village from one lane to another, will inevitably lead you to the baroque Saint-Etienne church and its magnificent altarpiece.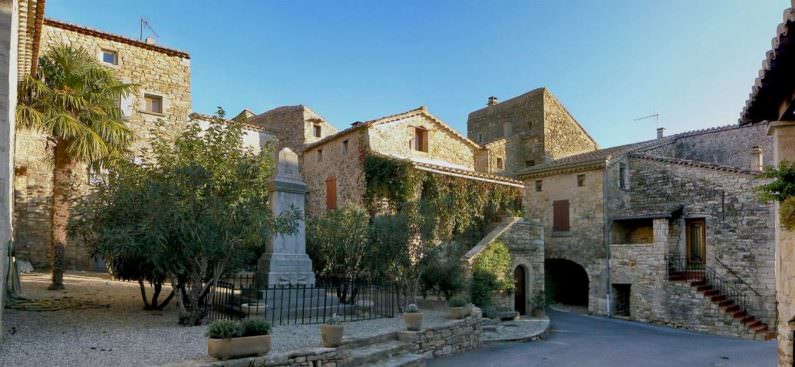 This 8.2 km loop hike from the parking lot in the village of Bessas allows you to discover the Puy Lacher where the Occitan flag flies at 473m and the Montagne de la Serre, a real backbone between the Chassezac plain and that of Barjac which offers multiple exceptional views over the Dent de Rez, the Ardèche Gorges, the Dentelles de Montmirail, the Alpilles or Mont Ventoux …
You will also be able to observe an old coal mine characterized by the presence of a platform covered with black earth and the foundations of a coal hut.
You can find a description of this walk with remarkable panoramas for the whole family in the Pont d'Arc-Ardèche / Gorges de l'Ardèche guidebook (sheet 8).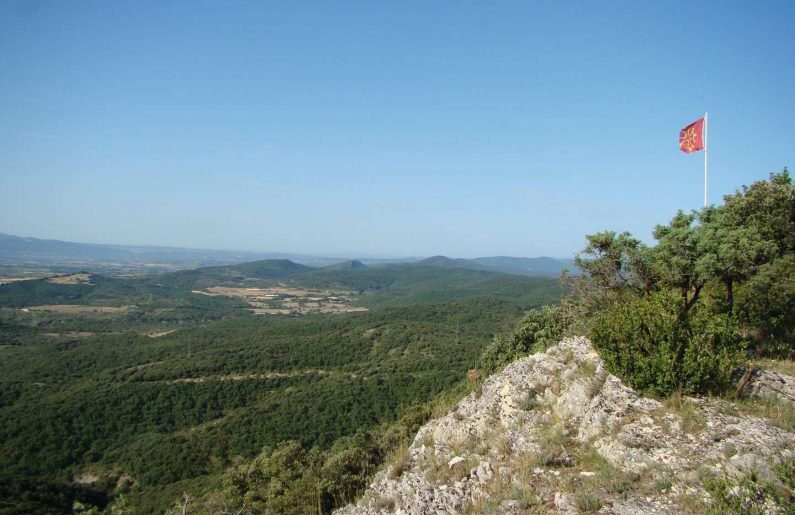 Favorite: the baroque altarpiece of the Saint-Etienne church
The baroque-facade church of Saint-Étienne in Bessas houses a superb polychrome wooden altarpiece from the 17th century. Left abandoned in a garage for several years, this altarpiece was discovered by a young history buff who set out to save it. Listed in the supplementary inventory of historical monuments in 2001, it was restored for 7 years.
It occupies the entire back of the Saint-Etienne church, also admirably restored. This altarpiece includes God the Father represented in high relief, dominating the ensemble, surrounded by cherubs. The painting (18th century) represents the vision of Saint Etienne.