A village... with great caracter !
Some places are places of history, places that cannot be found anywhere else, place of beauty …. Saint-Montan is one of these places and you will fall for it at the first sight!
A medieval village on its pedestal
Leaving the road 86, between Viviers and Bourg-Saint-Andéol, a small road allows us to quit the Rhône valley to go further in the land. Barely 3 kilometers on this road you will meet the village of Saint-Montan sat on the mountain as a king on his throne.  Often, lightened by the warm sun of the Ardèche, its ochre facades stand out from the limestone of the hill. Saint-Montan is classified as a village of great character.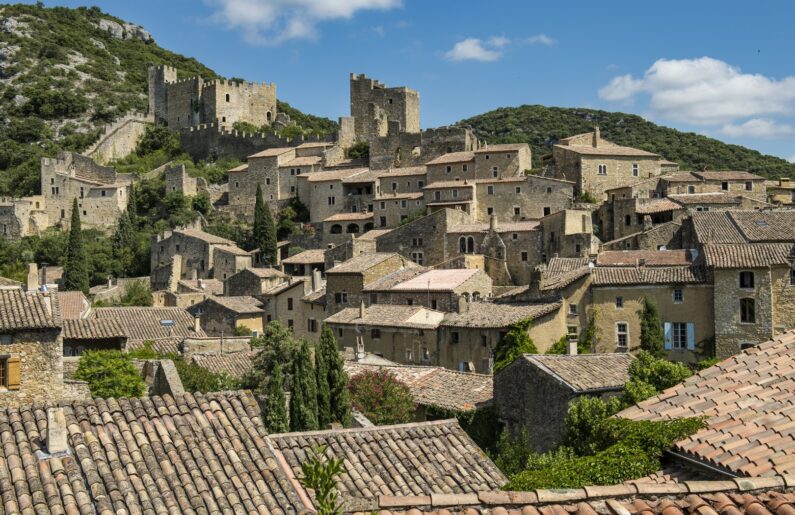 As a phoenix, this city rose from its ashes
The access to this village was forbidden during the 70's and now it is one of the most beautiful villages of the south of Ardèche. A few passionate people rebuilt this village stone by stone. First the association gathered for an other project, a chapel called "Saint-André de Mithroys". And by their success they gathered a lot willpower and refuse the fate of this village even if everybody told them that it was only good for bulldozers. But the future shows the opposite ! The village was rebuilt stone by stone by more than 20 000 volunteers especially during summer thanks to the youngest generation. And now sat on the hill, the village is shinning with beauty!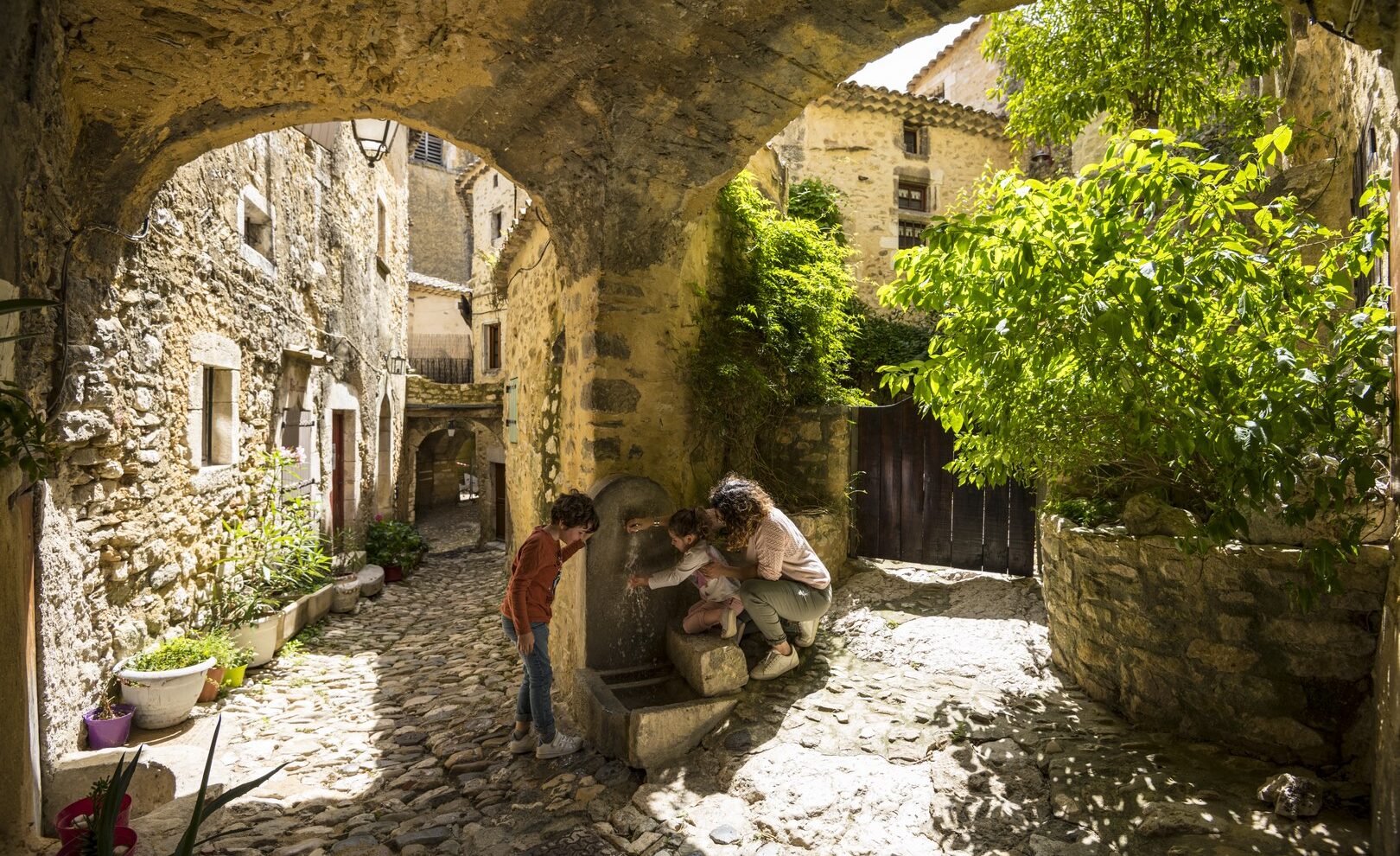 Beautiful landscapes and narrow streets
The name of the village comes from a hermit of the fifth century , Montanus. This hermit would have found a small peaceful cave on the riverside of the "Val Chaud". The source still springs today and the end of the village is known to treat fevers…  but not curiosity ! So let's start dreaming. The dungeon, the castle promenade, San Samonta, Sainte-Marie Madeleine, Wonderful houses with secret bassement, the Portalet source, the Eylieux river, windmils and coquillon well, wonderful landscapes and narrow typical streets… These are some of the many reason to visit and wander in Saint-Montan.