Charming village of Vogüé
Charming village of Vogüé… Small terraced houses, at the foot of impressive cliffs. Cobbled streets, characteristic of ancient villages in the Ardèche. Narrow streets (will you be able to find the Rue des Puces, the narrowest street in France?). A perfectly renovated castle, and the suspended gardens offering a spectacular view… And all of this, on the banks of the river… You may think it's all a dream, but it really is like that!
In Vogüé, you can also take advantage of a beautiful beach, to go for a dip or go canoeing.
This is where the descents down the Ardèche depart from.
There are several descents available in Vogüé, particularly suitable for families with children.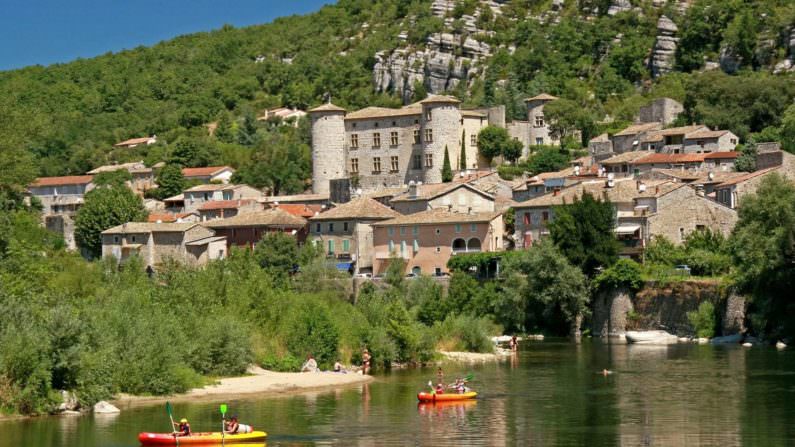 -Something we love doing when we're in Vogüé is walking up to Saint Cerice Chapel. The locals call this Roman chapel the "Gleyzette" (small church) and it was built into the rock.
Perched on top of a cliff, it overlooks the castle and the village.
There's a magical view from up there!
A footpath marked in yellow and white will lead you there from the castle.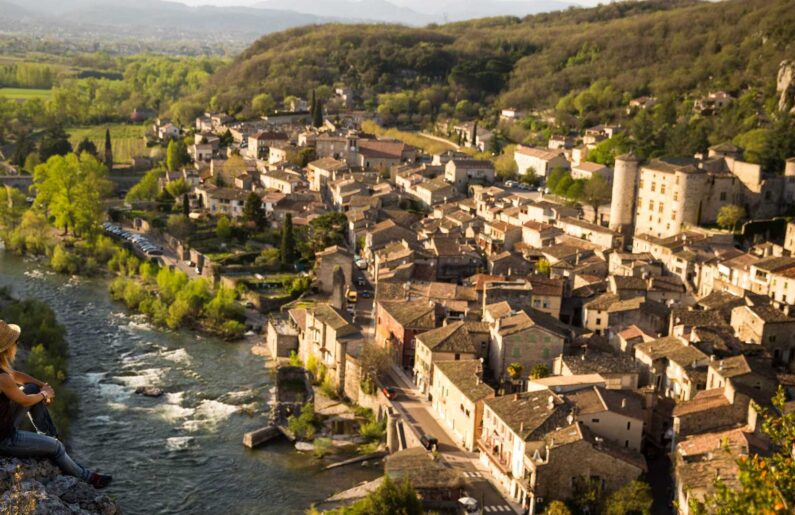 The Via Ardèche
If you've still got some energy left after all the walking, swimming and rowing, you can get on your bike and set off on the (Via Ardèche) green route which is a safe, straight, 25 km cycle path from Vogüé to Grospierres. In the village, it takes you over an impressive viaduct overlooking the river. The perfect photo opportunity!