Small village with narrow streets, Chauzon was built entirely in stone on a rocky hill on the right bank of the Ardèche river. It then winds its way through the meanders of the famous natural site of the Cirque de Gens.
The Cirque de Gens in Chauzon
For millions of years, the Ardèche river has carved its way through the limestone plateaus, gradually carving natural cirques in the cliffs.
The Cirque de Gens in Chauzon is one of the most spectacular! On the pretty beach in the heart of the site, or from the top of the cliffs, the view is truly magnificent!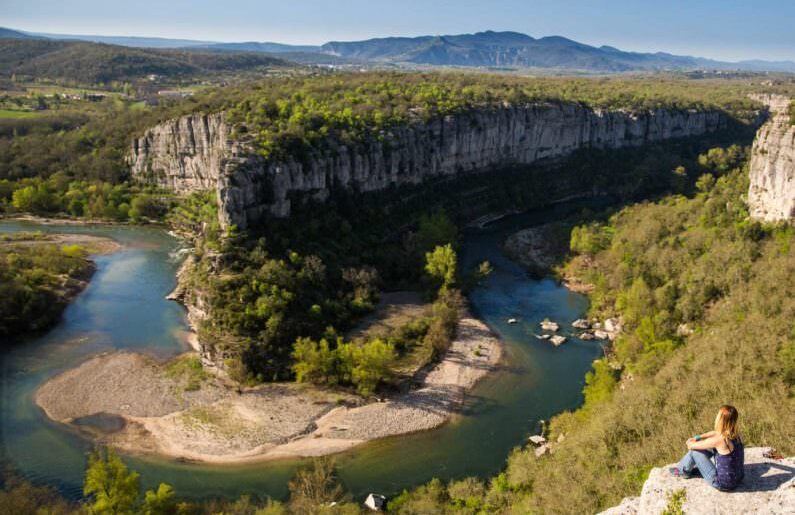 The Cirque de Gens in Chauzon is also a climber's paradise!
With its 320 climbing routes and internationally renowned cliffs, this is a must-see for all lovers of climbing!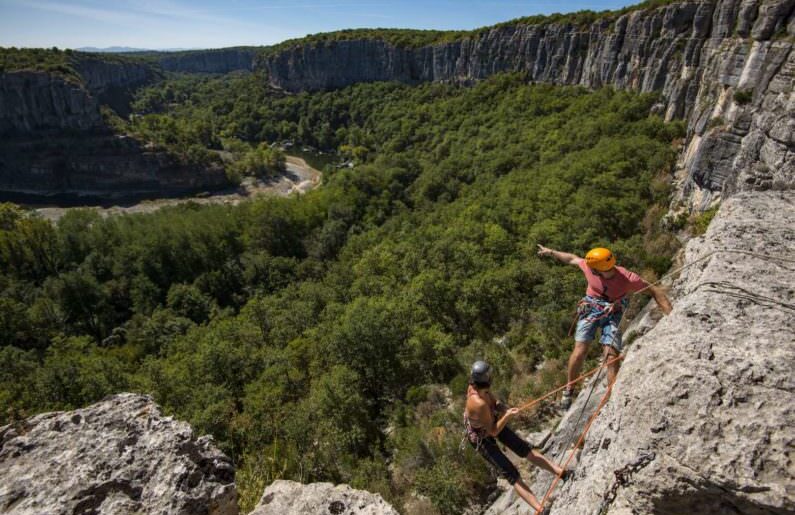 Favorite: the hike in the Cirque de Gens
Departing from Ruoms, a 7 km marked trail will take you to the heart of this grandiose natural site! A passage on a cliff will give you a little adrenaline, but the swimming break in the heart of the site will make you forget these emotions. Undoubtedly one of the most beautiful walks in the area.
You will find the detailed itinerary, as well as 31 other beautiful walks, in the Hiking Topo-Guide, on sale for € 8 from the 3 tourist information offices in Ruoms, Vallon Pont d´Arc and Vogüé.