Located on the edge of the Ardèche and the departmental connecting Ruoms to Aubenas, the village of Pradons is strategically located and offers a rich and varied range of activities.
Tourism is Pradons's main activity, with a choice of accommodation and varied leisure activities: campsites, guest houses, lodges, canoe rental, hiking trails, swimming, fishing …
The charm of Pradons also comes from its small alleys around the church with its bell tower or communal oven. The Croix du Peyrou and the Château de Laborie, where an agreement between Catholics and Protestants was signed in 1576, constitute the main heritage of a rich history.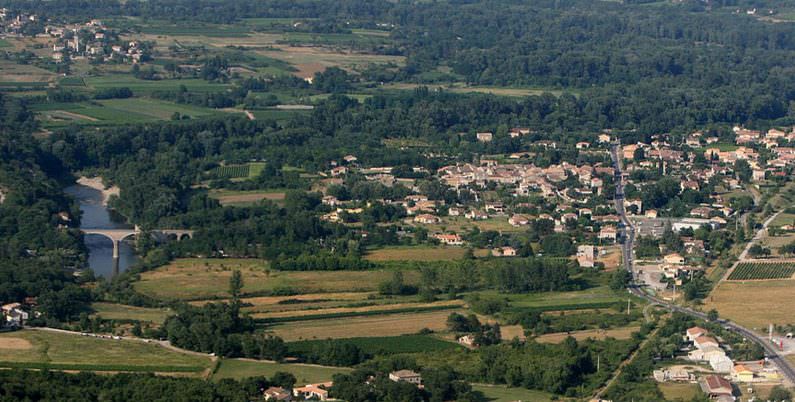 A dovecote built into the cliff
Upstream of the Chauzon-Pradons bridge, from the beach under the village, we discover in the hollow of the meander an astonishing dovecote built into the cliff.
In the past, the Ardèche flowed further back and this dovecote was accessible from gardens by a ladder.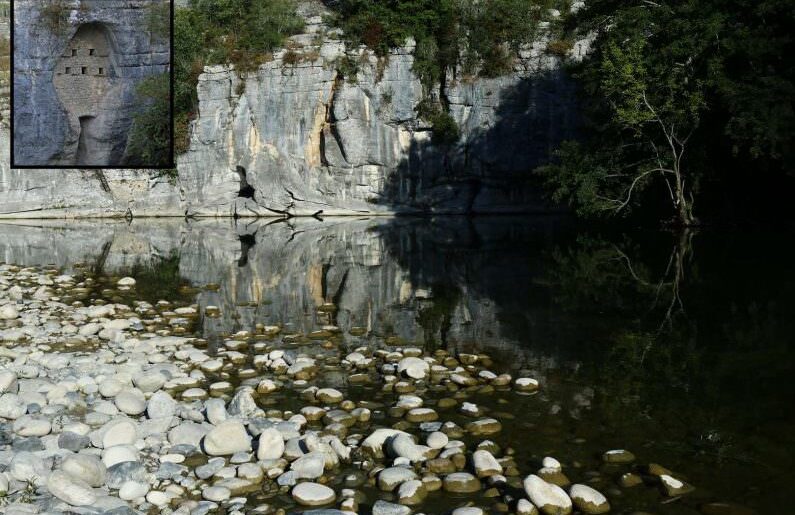 Favorite: Via Ardèche
The Via ArdècheVia Ardèche à Vogüé crosses the town of Pradons from east to west. Carried out between Vogüé and Grospierres, on the old railway line that linked Le Teil to Alès, this greenway now covers 25km.
It offers a secure area open to everyone: cyclists, rollerbladers, hikers and people with reduced mobility on part of the route.