Gateway to the Ardèche Gorges, a stone's throw from the majestic Pont d'Arc and the Chauvet 2 Cave, replica of the original listed as World Heritage by UNESCO, Vallon Pont d'Arc is one of the villages unmissable places in Ardèche.
A 54-meter-high mineral arch under which the Ardèche river flows, the Pont d'Arc is unique in the world.
It is an exceptional site to discover all year round, 5 minutes from the village of Vallon Pont d'Arc:
summer for swimming with the supervised beach, autumn for the international Marathon des Gorges de l'Ardèche, calm winter, or spring when nature comes back to life!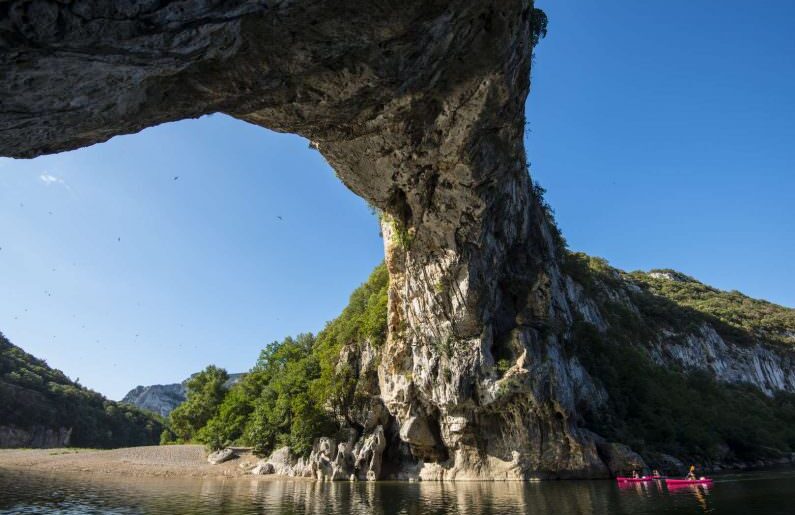 The famous Chauvet Cave, the oldest decorated cave in the world, with frescoes dating back 36,000 years, was discovered in Vallon Pont d'Arc.
Listed as a Unesco World Heritage Site in 2014, the cave has been off-limits since its discovery.
That's why we created its replica: the Chauvet 2 Cave!
The Château-Mairie de Vallon Pont d'Arc houses some of the famous "Aubusson Tapestries".
Woven at the Manufacture Royale d'Aubusson in the 18th century, these remarkable tapestries can be discovered during a guided tour by appointment.
Information at the reception of the Town Hall.
The former feudal castle of Vallon Pont d'Arc, the Chastelas is definitely worth a visit.
An easy 3.4 km hike (less than two hours) will take you to the heights of Vallon Pont d'Arc to discover this old village.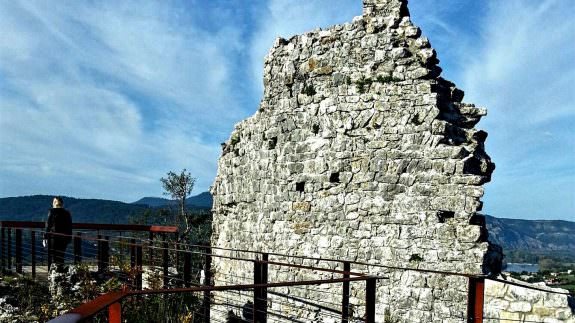 Every Tuesday in the summer, crowds flock to the stands of the Vallon Pont d'Arc night market.
If you are more of the morning, you will find on the Thursday market artisans and local producers.