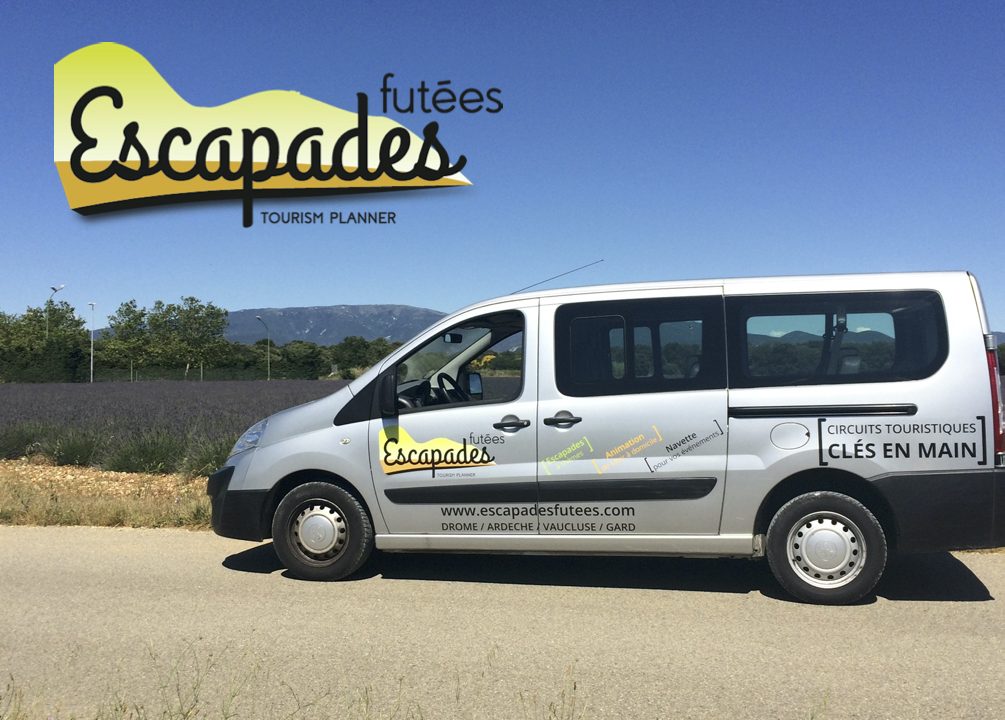 Description
Mini-bus tours with driver
Group game
Shuttle service for your events
Transport service
Team building session
Learn more
Address

Girardi Marc - Escapades Futées
26770
Taulignan

Phone 07 63 75 68 38
Mail Write us
Opening

From 01/01 to 31/12/2023, daily.
equipment & services
view equipment & services
During the day or half-day, visit exceptional sites!

Do not worry about the itinerary or the car park, simply enjoy the region, its landscape and live a relaxing and incomparable day by private mini-bus with driver.
Choose the day that corresponds to you among the following many themes :

• Les Villages perchés en Drôme • Die: des Bulles en hauteurs • Crest – Saoû – la Roche
• Un Facteur son Palais et du Vin • Les Théâtres Antiques
• Pont du Gard - Vin ou Théâtre
• Ardèche: Aven d'Orgnac et dégustation de Vin
• Ardèche - Lavande – Pont d'Arc – Gorges de l'Ardèche
• Ardèche - Aven de Marzal – Dinos et Crocos
• Des Papes et des Vins
• Vaucluse - la Route des Vins (possible dans la Drôme)
• Ventoux - Wine and Chocolates
• Truffle : From land to plate
Or compose your own day !

You can also see the half - day themes on our website.