Completely unspoilt nature
The Cirque de Gens is a natural site sculpted into the limestone cliffs millions of years ago by the Ardèche river.
Everything is just how it should be here to make it as magical as possible: the Ardèche river, the sheer cliffs, the vegetation with the sweet scent of the South of France, peace and quiet…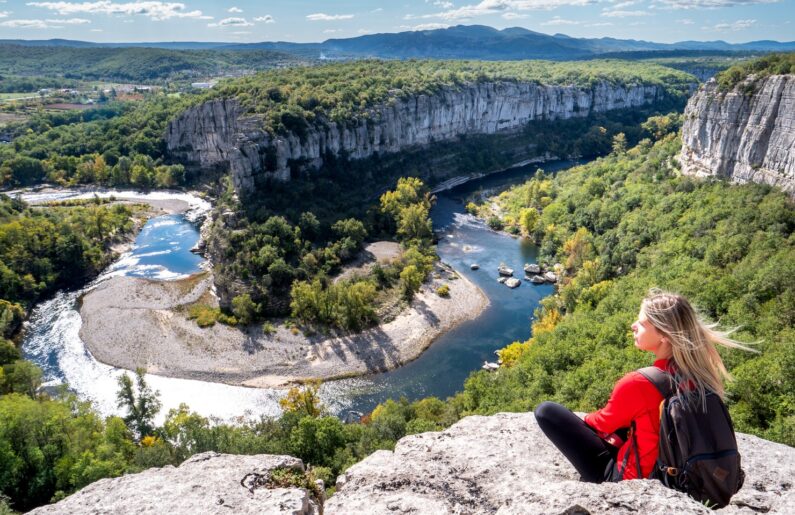 Go and admire the view from the top of the cliffs.  Head to Chauzon, then Cirque de Gens, just after the Bridge over the Ardèche, opposite you.
Go canoeing down the Ardèche towards Ruoms
Relax on the beautiful sandy beach at the heart of the site (20 minutes' walk from the Grazel car park in Ruoms. Cross the hamlet and follow the yellow and white marked path, signposted for Cirque de Gens)
Walk along the marked footpath and explore the site on foot over the cliffs. Loop from Ruoms: 7km / 2.5 hrs / yellow and white markings.
Why not try your hand at one of the 320 climbing spots here.