The Pont d'Arc natural arch
"

Finding yourself facing the Pont d'Arc natural arch is always a very emotional experience
No matter how many times we've been here before, we are always left surprised and in awe of this one-of-a-kind place.
This natural arch is a geological curiosity which is one-of-its-kind in the world, it was created in the rock in the most natural way possible, by the passing Ardèche river.
Located at the entrance of the Ardèche Gorges, it is 54 metres high, 60 metres wide, and at least 500,000 years old!
It's THE absolute must-see of the area!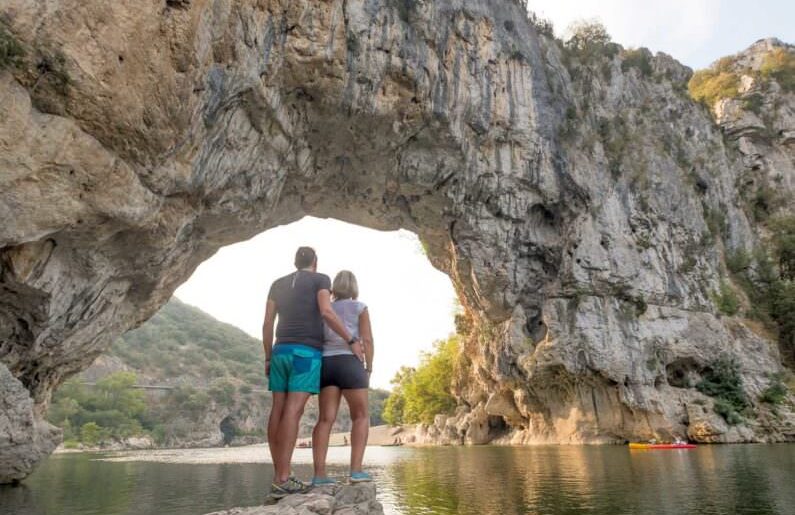 Take your time
Take the time to stop off on one of the 2 Pont d'Arc beaches (before or after the Arch). For a dip in the river, a picnic, an afternoon nap… Really take the time to experience this area, look up and take in your surroundings, it's superb.
At different times of the day, the landscape and atmosphere are very different: early in the morning, when the sun is just coming up and the river is glistening. In the afternoon when the canoes are drifting silently down the river. In the evening, when the light is softer, and the rocks reflect the orange shades of the sun.
"

THE place for taking photos in the area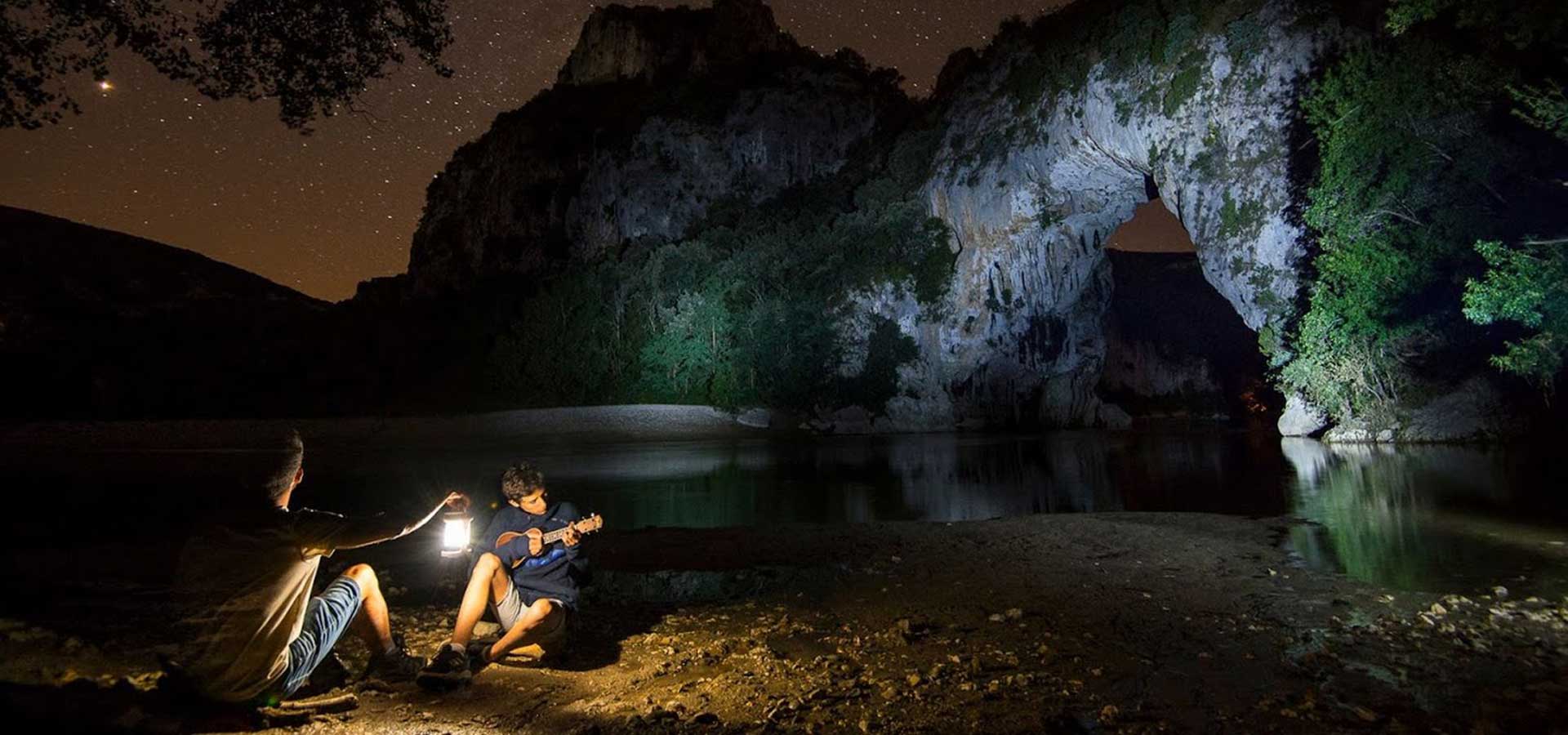 Canoeing under the Pont d'Arc bridge
The 6 km-long mini-descent departs from just before the Pont d'Arc arch, slightly upstream.
After a brief adrenaline rush when you pass over the Charlemagne rapids, back to the calm waters to pass under the majestic arch.
And if you're left wanting more, you can carry on down the Ardèche Gorges!
But be warned, the next stop is at Saint Martin d'Ardèche, 24km further along!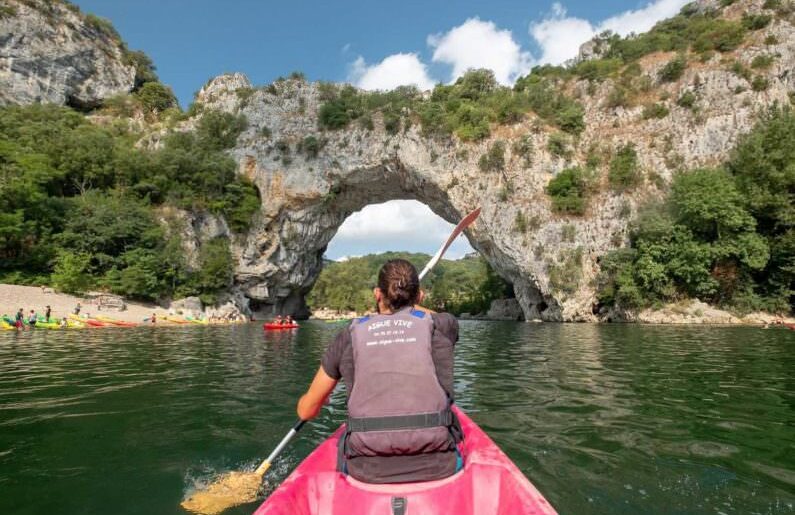 Pass under the Pont d'Arc arch on a boat
If you are tempted by the idea of passing under the arch on a boat, but would like to avoid the rapids and the rowing, let Dominique the Pont d'Arc Boat Master lead you on an easy-going boat ride. Sitting comfortably on the boat, all you have to do is enjoy your surroundings, sound tempting?