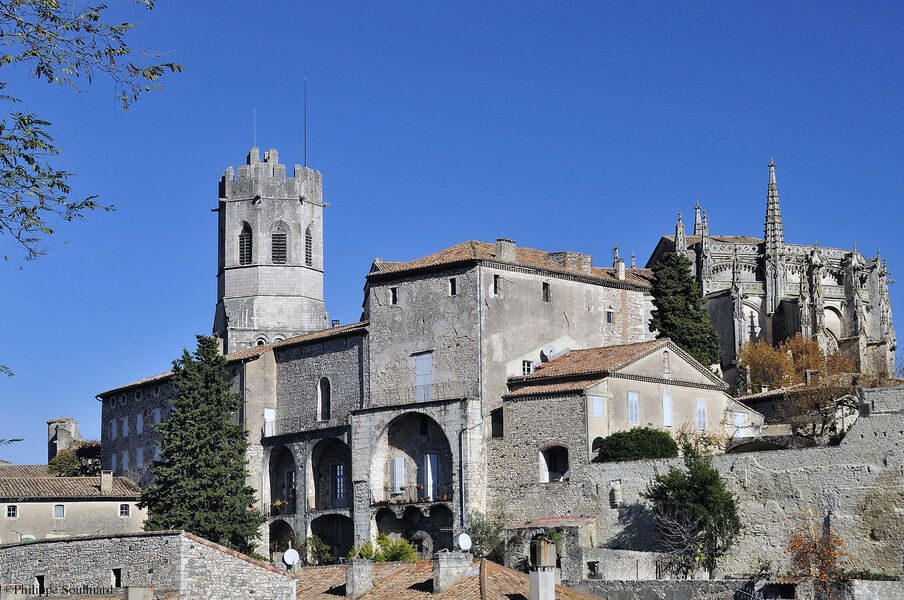 Description
Known as the smallest active cathedral in France, Saint Vincent's cathedral mixes roman, flamboyant gothic and XVIII th century styles. To see : the Gobelin's tapestry, the marble high-altar, the stall. Independent or guided tours.
Learn more
Address

Place St Jean
07220
Viviers

Phone 04 75 49 86 10
Mail Write us
Opening

All year round, daily.
From 9AM to 6 PM (to 7 PM in the summer).
equipment & services
view equipment & services
Unguided group tours
Unguided individual tours
St Vincent cathedral was constructed in the XIIth century in the roman style. In the XVIth century, the Bishop Claude de Tournon led a lot of work on it, constructing a wonderful flamboyant gothic chevet. The walls of the nave, destroyed during the religious wars were rebuilt and it was only in the XVIIIth century that the architect Jean-Baptiste Franque gave the cathedral its current stone vaulted ceiling.